Need ideas for the best travel gifts for couples? Perhaps you are finding travel gifts for honeymooners or parents going on a kid-free getaway. Or maybe it's for moms and dads who travel a lot for work.
Finding the best travel gifts for couples can be a challenge because chances are they have found their favorite products. But, here is a list of my favorite gifts for traveling moms and dads they don't even know they need!
This post contains affiliate links, which means I receive a small commission, at no extra cost to you, if you make a purchase using this link. Please see my disclaimer.
I have a confession to make. I have a crush on this suitcase. The Away Travel company created a product based on feedback from travelers, and I think they got it right.
Here's what you need to know:
After treating my husband to one of these beauties, I then bought my dad the Away Medium, and he – the ultimate "bag guy" – fell in love. His favorite parts are the double-sided packing feature and ease of pushing. His verdict? Amazing. Suffice to say, this is a wonderful travel gift for traveling moms and dads.
His and Her Suit/Weekender Bags
Does your traveling mom or dad need a more compact bag for suits or work clothes for business trips or a long weekend? A stylish suit or weekender bag is a perfect gift for the mom or dad who travels for work.
For dads, the Impressed Bag Co. has created a gorgeous, and really cool, bag called the Preston. This ingenious bag is part garment bag/part duffle bag made to keep clothes wrinkle-free. It is an ideal size for a weekend getaway. It can fit in an overhead bin or can be hung on a garment rack on a plane.
For moms, the MZ Wallace bags are lightweight and incredibly stylish. I love the large Sutton bag. It is compact enough for the overhead bin on a plane, but large enough to fit all that mom needs for a weekend getaway or a business trip.
His and Her Carry-Ons
My dad self-identifies as the "world's greatest packer." My husband is the "extra bag, just in case we buy souvenirs" guy. I love travel accessories for moms because I am an accessory kind of gal. If your traveling dad or mom fits into one of these categories, this is a great gift for dads or moms who travel a lot.
PARAVEL is a company that makes beautiful, practical travel products, at a good price with durability in mind. They believe you don't need to sacrifice style to be of good quality. Their line of travel bags and travel accessories for moms and dads are quite stylish, made with durable textiles, at a mid-range price point.
For the packing ninja, this Packing Cube Trio makes a great travel gift for couples and a great accessory for organized moms and dads.
If your traveling mom or dad or couple loves the "extra bag just in case," the stylish Fold Up Bag would make a great gift for traveling couples.
Another great gift idea for traveling couples is the Grand Tour for him and the Weekender. Both would make great travel bags for their next mini break.
SHOP Best Sellers at Paravel
His and Her Bullet Journals
One of my hidden gems of travel gifts for couples is the bullet journal!
I have a confession. I am obsessed with the Bullet Journal. If you are not familiar, the Bullet Journal Method was invented by Ryder Carroll, a digital product designer. According to the official Bullet Journal website, he created a method to be productive and efficient that has turned into a craze because it is as customizable and creative as it is a method for improving organization and efficiency.
To be a mom or dad who travels a lot – be it for work or leisure – you have to be pretty organized. Whether your traveling mom or dad could use the Bullet Journal to organize work travel or as a travel journal, the best part of the Bullet Journal is it can be whatever you want it to be. A combo package with a Bullet Journal, this book about the Bullet Journal Method by Ryder Carroll, and a few Bullet Journal supplies would make thoughtful gifts for moms or dads who work away from home.
And, it makes a great journal and gift for traveling couples to remember their vacation!
His and Her Coffee Travel Mugs
For business and leisure travel, we often have flights that DEPART (as in, the plane is taxiing) at 6:00 a.m., meaning we are at the airport by 4:30 a.m. Therefore, coffee is our life-blood. Plus, let's face it, when you travel with kids, coffee gets you through LOTS of things. Departing this early can sometimes make it difficult for traveling moms and dads to find their much-needed energy brew in the airport.
Your favorite traveling couples will love this gift!
The YETI travel tumbler is a life-saver. It keeps beverages HOT for a long time. Or if your traveling mom or dad is more of a smoothie person, it keeps it COLD for a long time. A YETI plus a Starbucks gift card (or Jamba Juice card) or a bag of good coffee will make really nice gift ideas for dad or mom who travel a lot.
His and Her Passport Holders
If your traveling mom or dad travels internationally for business or tends to be the passport holder on family travel, a family travel wallet passport holder makes a great gift.
Two that I like are the Zero Grid Family Wallet & Travel Passport Holder and the Family Travel Family Document Organizer Bag. They are both stylish with RFID blocking to protect your credit and bank cards. They are both compact and have space for multiple passports, money, credit cards, passports, keys, and boarding passes.
This is one of the best traveling gifts for couples who travel a lot will help make juggling the passports and documents easier!
His and Her Toiletry Bags
If your traveling dad or mom brings a lot of products – hey, we all like to look good and smell good – a beautiful and practical toiletry bag makes a nice travel gift for moms and dads who travel a lot. No one likes a jumbled mess in their bag when they are traveling. One that is stylish and keeps things organized is ideal.
One of the best gifts for traveling couples, dads or moms who travel a lot, is a dopp kit toiletry bag. This toiletry bag by Lucky Flower comes with free bottles, lots of space and makes a great travel accessory for traveling moms. The toiletry bag by Pierre LaCroix is an ideal gift for traveling dads. It has many compartments to keep toiletries organized.
His and Her Flip Flops
If your traveling mom or dad enjoys relaxation time at the beach or pool or if your favorite traveling couple is headed to anywhere warm and likes to don a stylish-casual look in the summer, the OluKai shoes and sandals are a great travel gift. Made for men and women, these beautiful, well-crafted shoes – often hand-sewn – are comfortable, fashionable, and lasting.
My husband bought me my first pair of OluKai sandals for Mother's Day when I was eight months pregnant. Given that I couldn't see my feet, it was one of the best gifts I could have received. I was never a "flip flop" person, but these changed everything. I still wear the same pair seven years later! My husband has several pairs of his own, making these a top pick for the best travel gifts for couples.
His and Her Comfy Walking/Running Shoes
Is your favorite traveling couple headed to a magical place for their honeymoon or couples get away? For that next trip to Disney, consider a new pair of walking shoes with a top-notch brand, like Allbirds as a great travel gift for couples.
Both the men's Wool Runners and the women's Wool Runners are comfortable, sustainable, wool sneakers perfect for athleisure or for long walks at Walt Disney World theme parks.
If wool isn't your thing, Allbirds also offers a selection of men and women's Tree Loungers and men and women's Tree Runners in a variety of colors. Several styles of Allbirds have been named the "most comfortable shoes in the world" by Time Magazine, making these a great gift for traveling couples.
His and Her Travel Watches
Traveling couples have flights to catch. They are often traveling to other time-zones. They are often enjoying leisure time at the pool and beach.
A watch that not only keeps them on time but reminds them of their passion for travel is a thoughtful travel gift for couples. And if it's waterproof? Even better!
This eye-catching Nautica Stainless Men's Watch has global flags as the hour markers, a sleek stainless dial, and black bands making it a versatile watch for business travel and leisure. For ladies, the
Nautica Polignano Ladies' Watch makes a great gift for traveling moms.
Did I mention both are waterproof? Both are suitable for most water activities, up to 330 feet for the Nautica Stainless Men's Watch and 165 feet for the
Nautica Polignano Ladies' Watch.
His and Her Travel Artwork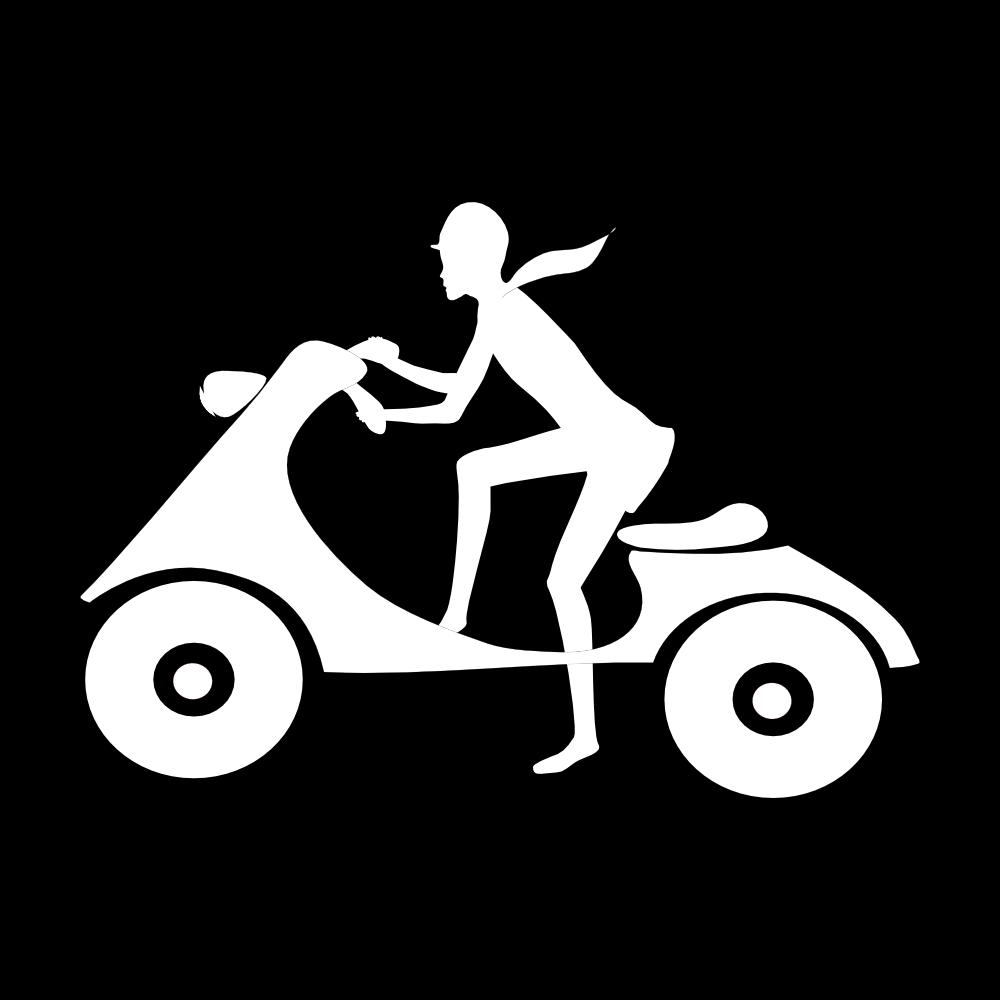 A very special gift for traveling couples is a unique poster especially if it is a place they love! Every time we travel, we often pick up postcards, a picture, or an artistic poster to frame to remember our trip. Not only does our home decor very much reflect what is important to us, but it is also very meaningful.
For moms and dads who love to travel, and especially for those Francophiles in your life, a poster or two from Ainsi-Hardi of France would be a very unique and special gift. These colorful art posters add a pop of color to your home or office, while bringing to life some of France's most special attributes.
There are also several art pieces that are not specific to France. Each art piece is an original design and would be great for any room, making them a great travel gift for traveling couples.


The Last Thing You Need to Know About The Best Travel Gifts For Couples
Choosing the best travel gifts for couples can sometimes be hard. But the best part of a travel gift for a traveling mom or dad is they will think of you when they use it on the road. Do you have unique travel gift ideas? I'd love to hear them! Comment below!
Similar Posts You Might Like:
30 Best Ideas For Travel Gifts For Kids
The ULTIMATE Mother's Day Disney Gift Guide: 25+ Magical Mother's Day Gifts Disney Fans Will Love!
8 Best Products for Kids' Carry-ons
11 Tips For Road Trips With Kids You'll Be Happy You Know
Walt Disney Resort For Beginners: A Complete Guide To Plan A Disney Vacation