Ski Trip Packing List Cover Photo Credit: @ Gorilla | Depositphotos.com
If you are getting ready to hit the slopes, you are going to love my ski trip packing list for families. Whether you are planning a ski day trip or a longer ski vacation, my tried and true family ski trip packing list is after years of packing for a variety of ski vacations from the time my kids were three years old.
While back in the day (in the 80's) we used to ski in our jeans in Western Pennsylvania, I wouldn't quite recommend it (what was I thinking?) Not only is it freezing and not waterproof, but it isn't great for movement.
Having the right ski clothing, ski jackets and pants, layers, and gear is really important – especially when skiing with kids! For their safety and health, and for their enjoyment, I recommend your ski packing list includes quality ski equipment and clothing.
This is especially important if you are skiing in top resorts in New England or out West in the USA, or if you are planning to visit one of the top ski destinations in Europe!
With my ultimate family ski trip packing list, you will have what you need. And, hopefully, you will introduce your kids to a wonderful family sport you can enjoy all over the world!
This post contains affiliate links which means I earn a small commission at no additional cost to you should you make a purchase using this link. See my disclaimer.
Ski Trip Tips
Now, before we get to what to pack for a ski trip, there are a few tips and things to do before you start packing.
Be sure and check your kids' and your equipment in the fall before ski season begins. Kids grow so fast, and you want to make sure their boots, poles, and skis are the correct size for them. Have the skis tuned up and replaced a local ski shop.
Double check your kids' ski jackets, pants, socks, snow boots, bataclavas, googles, and long underwear to make sure they still fit. The time to order new items is not when you are packing (trust me on this.) And, it is expensive to buy them at the resort, so I recommend doing it early.
Be sure to make a checklist to prepare your home for traveling. While you may be headed to a snow destination, it could also snow and storm at your house on vacation. We make sure we have a pet sitter lined up, a house contact/neighbor contact, turn our water off (to avoid frozen pipes), have our mail held, etc.
If you are planning on renting a VRBO or a rental house or condo, be sure to find out what ammenities are there. If you have a washing machine in your property, that can really lighten your packing list.
Be sure to go over skiing safety tips with your kids (and review them in advance yourself.)
The Ultimate Family Ski Trip Packing List To Make Life Easier!
Your skiing checklist should begin with appropriate ski clothing for you and your children. Remember it can be cold and conditions can change.
Dressing in layers in ski-appropriate clothing is the best way to ensure you have the warmth you need.
Ski Trip Checklist
One ski trip, I forget something important – my suitcase! Not even exaggerating.
We got to the resort, about three hours drive from our house only to discover I forgot my suitcase with all of my essential items I spent hours packing for the ski trip. Don't be like me!
Now, hopefully, you won't forget your ENTIRE SUITCASE with your essential ski trip checklist items. But you could forget one of the important items because packing for a ski trip has a lot of moving parts.
With this ski holiday packing list, hopefully, you will bring everything you need. And just in case, check out the ski trip packing list printable in this post for a checklist of what you need.
Ski Gear Outer Layers
Dressing in layers is important. But you will certainly need these outer layers for a successful ski trip, so don't leave home without them!
Waterproof Ski Jacket
A good, quality ski jacket is essential for your ski packing list! Not only will they keep you dry and warm – even in the coldest of weather – but they will also have a variety of pockets for all of your ski trip essentials.
Quality brands make the best ski jackets that can also last many years and keep you stylish on the slopes. For kids' ski jackets, there are several brands that I love because they grow with kids.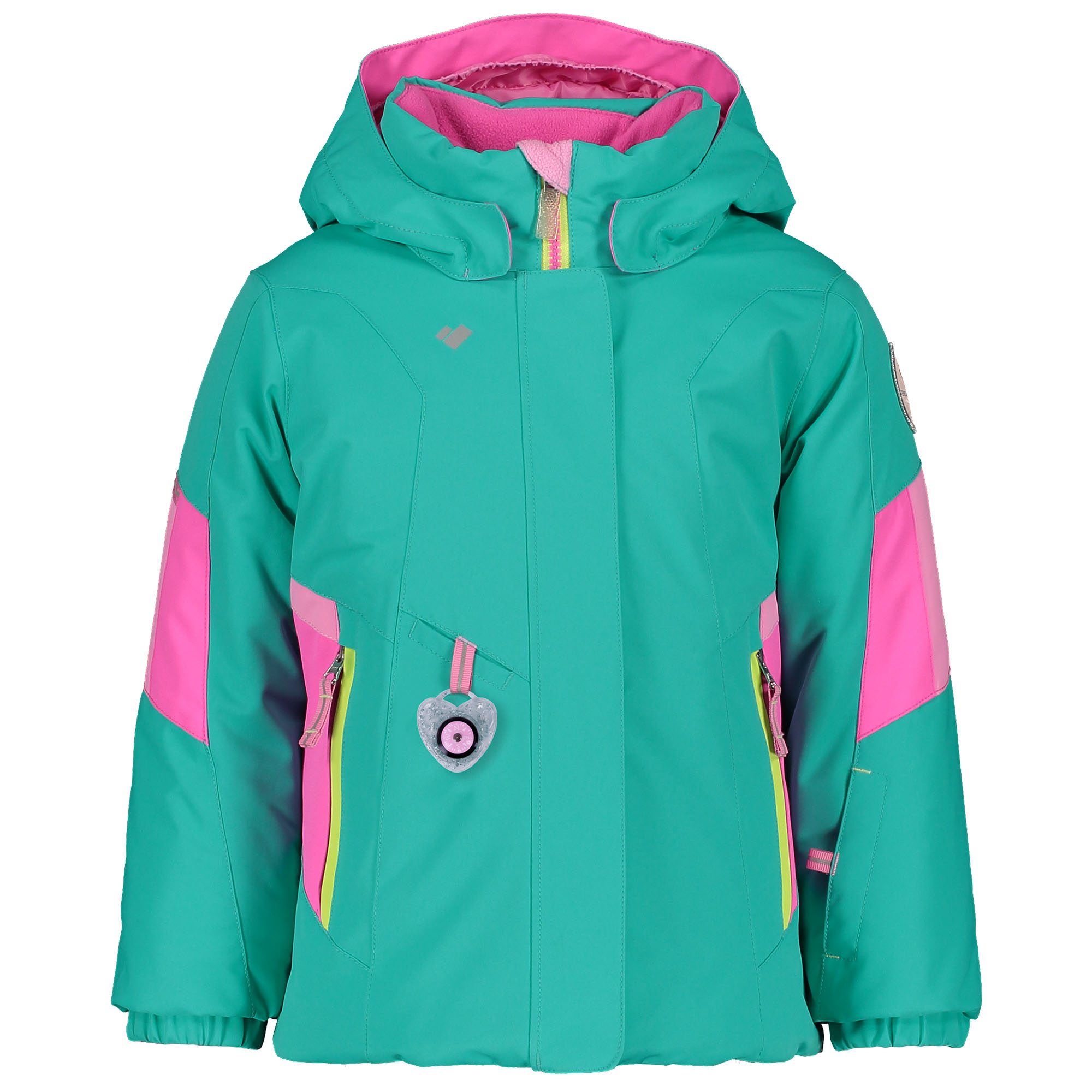 Obermeyer and Burton ski jackets are two of the best ski jackets for kids. They include an "iGrow" or "Grow With Me" feature, so they can last a couple of years. When your child gets too tall, you can cut along the outlined seam and get another season or two out of the jackets. They kept my kids warm on even the coldest days on our ski trip to Steamboat Springs, Colorado in January.
I also love Spyder and Helly Hansen Ski Jackets for teens and adults. Our family has one of each of these brands. They are very high quality and great for your skiing checklist.
Waterproof Ski Pants
Just like the ski jacket, high-quality waterproof ski pants or overalls are critical for your ski trip packing. Similar to the kids' ski jackets, several brands like Obermeyer and Burton make them so they can grow with your kids.
They also come in a variety of fun colors to match the jackets and to spot your kids on the ski slope! My son loves to wear cool Helly Hansen or Spyder ski pants on the slopes, though for kids I highly advise overalls.
Get them here:
Balaclava

Keeping yours and your kids' head, neck, and faces warm is critical on the ski slope. There have been many days we have gone skiing in Vermont where it was below zero in the morning.
Some ski schools won't allow kids on the slope without a Balaclava. It is an essential item for your ski trip checklist. My favorite brand is Turtle Fur.
Get them here:
Ski Goggles

Good quality ski goggles are important for skiing. Not only will they protect your eyes from the sun and glare of the snow. But, they also keep your face dry if you are skiing when there is snow in the air. My favorite brands are Smith, Bolle, and Anon.
Get them here:
Ski Helmet
Protecting your little ones' (and your) noggins is really important. Your Ski Helmet is critical for a safe and fun day on the slopes. Ideally, you should try these on before packing them for your ski trip and make sure they safely and securely fit for maximum protection.
Because of how important the ski helmet is, I highly recommend you do your research and go with a reputable brand. Our family uses Giro, but you should research safety records and maybe visit a ski store to find what works best for you.
Get them here:
Ski Gloves Or Mittens
Your hands have to be covered on the ski slope, so waterproof and warm ski gloves or mittens are essential for your ski gear list! I prefer mittens because my hands stay warmer and I recommend them for kids.
But my husband prefers ski gloves. Some brands come with a zipper on the outside where you can store your hot pockets. If your hands get really cold, I highly recommend investing in a high-quality brand like Hestra.
But we also have Obermeyer and Burton and they work well. You can also try heated gloves or mittens (which my husband swears by)!
Get them here:
Ski Socks

One important item to remember when packing for a ski trip is ski socks! When you are skiing, not just any socks will do. You want ski socks that are specifically made for skiing that will keep your toes warm and not cut off circulation.
My favorite ski sock brand is Smart Wool. They make adorable patterns for kids and adults, and they keep your feet warm, dry, and comfortable. When we were packing for our ski trip to Colorado last month, I was sure to pack multiple pairs for each skiier (as just like regular socks, they can get lost in the wash!)
Get them here:
Hand and Foot Warmers

If your hands get cold on the ski slope, don't leave home without hand warmers. They heat up when exposed to air and help keep your hands warm all day. Pop them into your gloves or mittens, and you will be much more comfortable.
Some people like toe pockets as well, but I find that they bother me in my ski boots. So I stick to just the hand warmers.
Get them here:
Ski Apparel Underlayers (Base layer and Mid layer)
When packing for a ski trip, you need to check the weather. We have skied in zero degrees and below. The colder it is, the more you will want to layer.
How much is up to you, but I always include at least two or three ski layers:
Comfortable pants
Comfortable Top/Turtleneck
Ski Equipment To Bring Or Rent

Of course, you can't ski or snowboard without the ski gear, so be sure you include the following:
Skiis With Bindings/Snowboard
Ski Poles
Ski Boots
Après Ski Apparel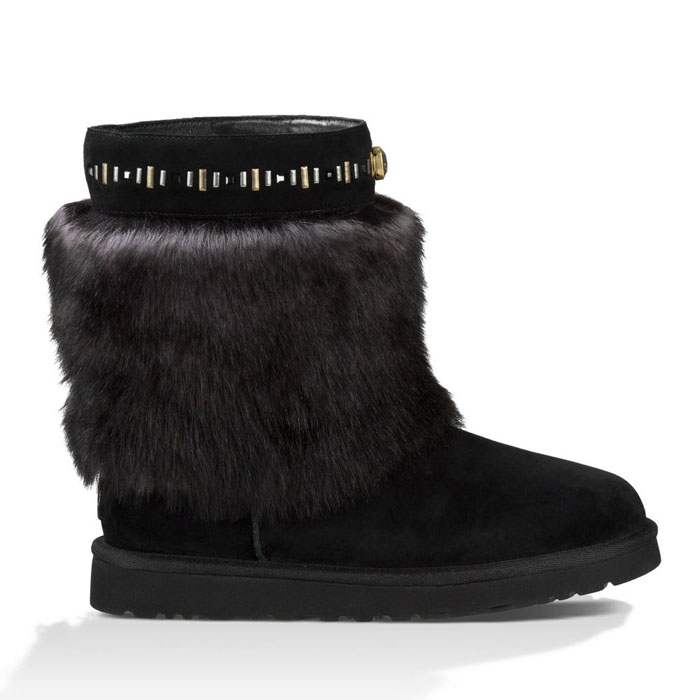 Post skiing, you may go out for dinner, go snowboarding, to the local play area or just relax. Having comfortable après ski apparel will feel so good after a day of skiing! I always include the following when packing for a ski trip:
Need help packing for a ski trip? Download my
FREE Ski Trip Packing List Printable

! ⤵
Additional Ski Trip Items To Pack
When packing for a ski trip over a weekend or a longer ski trip, you will need some non ski clothing to wear when you're not on the slopes. Below are some of them.
Underwear
Socks
Swimsuit (for the hot tub or heated pool)
Pajamas
Toiletries

Shampoo
Conditioner
Body Wash/Lotion
Deodorant
Comb/Hair Brush/Products
Hair Ties
Dryer
Makeup

Razor
Toothbrush
Toothpaste
Floss
Lip balm
Jewelry
Feminine Products
Sore Muscle Cream
Contacts/Glasses
Ski Tip Packing List Extras You May Want (For Day Trips And Longer Trips)
Camera/Go Pro (with selfie stick or helmet attachment)
Snack (Granola Bars and Energy Bars)
Wallet/ID/Money/Health Insurance Cards/Credit cards/Travel Insurance
Ski Pass
Chapstick
Extra Contact Lenses
Daily Medication
Sunscreen
Sunglasses
Tissues
Neck Gator
Small water bottles for your locker or squeezable water bottles are great!
Ski Map
Ski Trip Extras To Bring On Overnight Ski Trips For The Room
Chargers
Electronics (iPads, Laptops)
Books
Laundry Detergent
Dryer Sheets
Coffee Filters
Tea Bags
Coffee
Hot Chocolate
Spices/Sugar
Ziplock Bags/Foil
Snacks
Groceries (or get delivered)
Over the Counter Medicine
Prescription Medicine
Reusable Water bottle
Ski Trip Packing List Tips
Check your ski gear and ski apparel long before the ski season begins.
We usually look at our ski gear in November before ski season begins. This way, if our kids need new equipment or our skis or bindings need adjusting, we have time to fix it.
You don't want to find that your kids' ski jackets or helmets no longer fit the night before you are headed out. Double-check their thermals, clothing, ski socks, ski mittens/glove, ski pants, and kids ski jackets all fit so you have time to get new ones if they don't.
Buying them at the resort is expensive!
Organize the night before or even a few days before your trip!
Often when we leave for a day skiing trip, we leave early. Believe me, the last thing you want to scramble for early in the morning is all of the items you need for your ski trip checklist.
For a longer ski trip, use packing cubes to compress the clothes to fit in your suitcase!
These are my favorite packing cubes when packing for a ski trip.
Research the weather and ski conditions in advance, so you make sure you have what you need.
If you need additional layers, better to know that before you go so you can enjoy your day or weekend, or week ski trip!
Check if you have laundry at your ski rental.
Packing for a ski weekend or longer ski trip? I recommend packing at least three to five of each of the essential ski apparel items (assuming you have laundry). If you don't have laundry, you will need one for each day you are skiing, as the ski clothes get sweaty.
Consider loading your skis and ski gear in the car the night before.
Use boot bags or ski bags to help make the walk to the lodge easier. I also recommend renting a locker to store your gear during the ski day.
Have fun!
Remember skiing is all about having fun! Being safe and warm is more important than being stylish (although I do love to look stylish when skiing).
FAQs About What to Pack For a Ski Trip
What Clothes to Take on a Ski Trip?
In summary, you should take thermals to work as your base layers, a warm fleece as your mid layer, a waterproof ski jacket, a pair of warm ski pants, moisture wicking socks, neck gaiter, and hand and toe warmers.
On top of that, you should also take non ski clothing like pajamas, warm sweat pants, a winter coat since you'll not be on the slopes all the time. Basically, anything else you'd want to pack for a snowy winter trip should be added to your list of essentials for skiing.
What Should I Wear on My First Ski Trip?
This depends on the weather conditions but ultimately, you should wear warm clothes as we've mentioned above. From base layers, mid-layers to the outer layers. You'll also need to wear warm socks, warm gloves, a neck gaiter, and toe warmers.
What Do u Need For a Ski Trip?
Besides the ski clothes, you'll need a Ski helmet, Ski goggles, Ski poles, Ski boots, and a Ski Carrier to easily pack all your ski equipment.
Download my FREE ski trip packing list printable!
Make sure you have what you need. My free ski trip packing list printable will make sure you have everything you need for your trip.
Final Thought On Ski Trip Packing Lists For Families
Family ski trips have created some of our most wonderful family vacations, day trips, and memories together. Skiing is a wonderful family sport to enjoy together that can last a lifetime. With the right ski trip packing list, you can take the stress off of packing, and focus on your fun family ski adventure!
Like This Post? Please Share It! You Might Also Like These!
Ski Trips
All You Need To Know About Colorado's Steamboat Springs Skiing With Kids!
All You Need To Know About Skiing In Vail, Colorado With Kids!
Smugglers Notch: A Must-Do Family Ski Resort In New England
What You Need To Know About Skiing with Kids Safely
Okemo Mountain: One Of The Top Vermont Ski Resorts For Families
Sugarbush: One Of The Best Ski Resorts In Vermont For Families!
Loon Mountain: One Of The Very Best New Hampshire Ski Resorts For Families!
All You Need to Know About Planning a Trip to Disney World With Kids
Bretton Woods Ski Resort: One Of New England's Best Resorts For Families!
The 13 Very Best Ski Resorts In Colorado For Families
12+ Best Restaurants in Whitefish, Montana For Families
All You Need To Know About Skiing in Whitefish, Montana With Kids
Packing Lists
The 2023 Ultimate Road Trip Packing List For Families (101+ Things You Need + Free Printable Checklist)
The ULTIMATE Beach Packing List For Families (+ FREE Printable Checklist)
The 8 Very Best Products for Kids' Carry-ons You Need!
Travel
Family Travel On A Budget 2023: The Very Best Tips To Make Travel Affordable
Do You Need Travel Insurance For A Family Vacation?
Why Use A Travel Agent? All You Need To Know
Tips for Planning a Road Trip With Kids
50+ Best Snacks in Disney World You Must Try
Do You Need Travel Insurance For A Family Vacation?
Travel Subscription Boxes for Kids and Families
Best of New England In The Fall: Tours, Towns, Festivals & Foliage To Do With Kids