If you ever dreamed of being like Belle in Beauty and the Beast, a stay in Château De La Barben in the South of France might be your best chance.
Don't worry, though. There are no beasts roaming around this real-life fortified castle. But, you will enjoy a royally authentic experience in this modern-day bed and breakfast.
This post contains affiliate links, which means I receive a small commission at no additional cost to you if you make a purchase using this link. Please see my disclaimer.
Located in Provence, France, this real, fortified castle dates back to the 11th century. Run by the Pillivuyt family, the castle is available for day tours, meals, events, and is a bed and breakfast where you can stay.
Location
Located in the Provence-Alpes-Côte d'Azur region, between Salon de Provence and Aix-en-Provence, Château De La Barben is one of the most beautiful castles in the area. It is in the area of La Barben, situated on huge rocks, adding to its monumental size and expanded view of the Salon de Provence area. It also sits on manicured grounds, with towers, turrets, and hanging terraces, just as one would imagine any fortified castle would.
We loved how secluded it was, making it a private oasis and destination unto itself. But, if you wanted to go out for dinner, or for day trips, you are quite nicely located to easily access a small nearby town or the bigger city of Aix-en-Provence.
Why It Is Family-Friendly
In addition to family-suites available for booking, Château De La Barben also offers guided day tours of the apartments with a costumed guide and riddle games for the children. Current rates for tours are 10€ for adults and 8€ for kids ages four to 12 years old.
The castle offers special events during holidays like Easter Egg Hunts, Halloween events, Medievil festivals, and Christmas activities. There is also a zoo on the property as well.
Just being in the castle is a feast for the eyes for kids. From the gorgeous garden maze on the grounds to the knight armor that greets you, the grand staircase, or the medieval kitchen, kids feel like real princes and princesses in a real-life castle.
Rooms/Apartments
If you would like to live like a king or a queen for a night or a few, you can book a stay at Château De La Barben. With seven options for a stay in a Chambre, suite, or a gites (which is like a self-catering townhome), there are a few choices for booking. Each are themed in their own unique style and decor, but all with royal and historic touches.
We stayed in the Granet family suite. It includes a parents room with a king bed, a kids room with three beds, and a bathroom with a shower and bathtub. The suite is named after a local painter, whose mosaics are still present in the suite.

Dining
If you stay on property in one of the chambres or suites, breakfast can be included. Our breakfast was served in a medieval-style kitchen with a full French offering. It was an amazing experience to feel like royalty in this special space fit for a Disney movie.
The Property
The castle itself has much to see and explore. From its onsite chapel where you can take a solemn moment, to the manicured garden, its historic rooms preserved in history, to its medieval underground areas, and spectacular views, it is quite a special place to visit let alone stay.
On property, there are areas for walking, hiking, fishing, pony treks, and biking. You can visit the Zoo De La Barben, and the castle offers treasure hunts for children.
There is a creperie in walking distance to the castle, and another restaurant just a three minute drive. Château De La Barben recommends a few other dining options in the surrounding areas, and you can ask the host for a list.

What Won't Work For Families
There are a lot of stairs getting from the entrance to the apartments where you stay. If you have a lot of luggage, it could be a difficult accommodation. The same is true if you have baby strollers or small kids who can't – or don't want to – walk far.
The rooms also contain a lot of antiques and breakables. For particularly young or active children, this may not be an ideal accommodation. Sleeping in a castle may feel frightening, especially at night, as it can be quite dark. But for older children and adults, this is a very special, unique experience.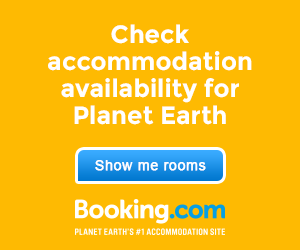 Situated nearby many of Provence's must-see areas, Château De La Barben is a great spot for day trips to many locales. From the Château De La Barben, you can reach:
Aix-en-Provence- 20 kilometers (approximately 12 miles)
Avignon – 37 kilometers (approximately 23 miles)
Marseilles – 47 kilometers (approximately 30 miles)
**IMPORTANT UPDATE** As of January 1, 2020, Château De La Barben is currently undergoing renovations and is unsure when it will be reopened. I will update here when it reopens.
For a unique experience in the heart of Provence, where you can dream about the "great wide somewhere" like Belle in Beauty And The Beast, this is a must-do. The authenticity of the castle, family-friendliness, and courteous hosts make it a royally warm and personal experience.
Looking for more to do in France? You may like these posts:
The 8 Best Things To Do In Provence With Kids
Hotel Review: La Nesquière, Family-Friendly Bed and Breakfast, Provence
An EPIC Five Days In London Itinerary Your Kids Will LOVE
Must-Have Items in a Kid's Carry-on
Top Tips for Road Trips with Kids
Paris in 3 Days: The Perfect 3-Day Paris Itinerary With Kids + Tips and Map